At AFM, we are very proud to offer different options that can be tailored to your needs. In small groups or one-on-one, join us in one of our fun and interactive classes and enjoy the best possible learning experience!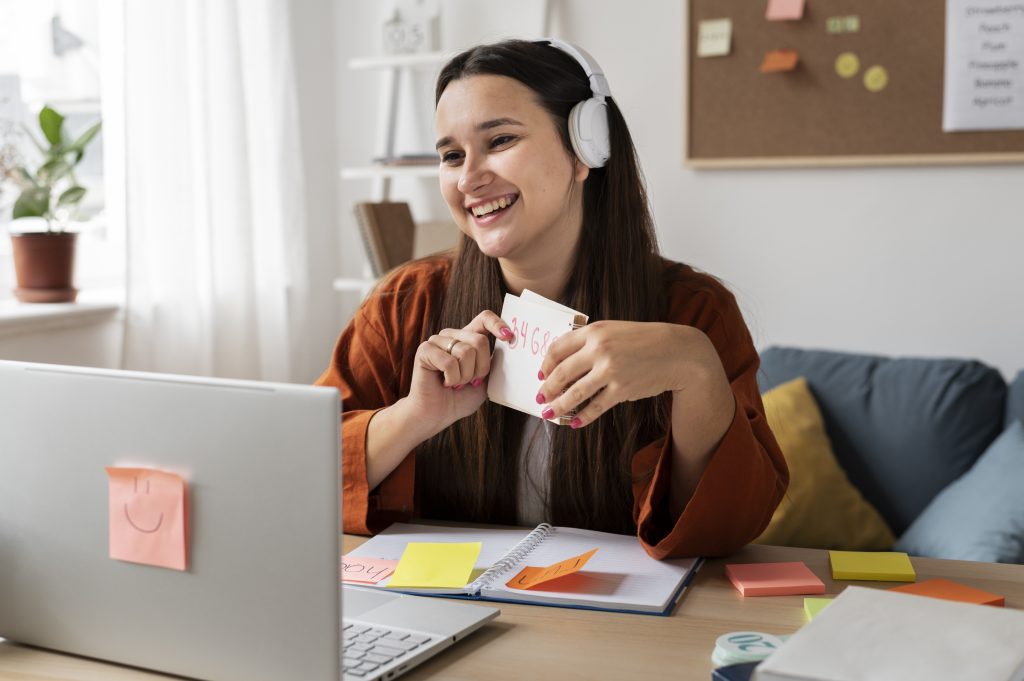 Do you want to perfect your pronunciation, enrich your vocabulary, improve your
knowledge of French grammar and/or get to know Francophones cultures ? Our workshops will help you practice, maintain, or reinforce your skills.
Intermediate and advanced levels
8 hours per month
New topics every week
100% online
Whatever your motivations are, Alliance Française de Moncton can help you develop all the cornerstones of language learning, in a friendly and relaxed environment.
Our programs are designed according to the latest learning methods, and fall within the communicative and task-oriented approach promoted by the Common European Framework of Reference for Languages (CEFRL) and recognized all over the world.
The objective of this approach is to acquire practical skills that can be used to carry out concrete and authentic tasks, similar to those of everyday life.

While our courses focus on oral communication, they will also allow you to improve your reading, listening and written skills. Grammar and vocabulary contents are always acquired through practical and interactive activities. Our students also acquire socio-cultural knowledge to use the language effectively in various contexts, through playful and contextualized activities.

To achieve this autonomy, and to put students at the center of their own learning experience, our teachers mainly communicate in French. Facial expressions, drawings or synonyms are some techniques our teachers use to make themselves understood, especially in beginners' levels. As one of our students, you will be participating to fun group activities so you can practice your French with all of your classmates.

Studying at the Alliance Française de Moncton is about learning to communicate in French, but also about discovering French-speaking cultures and practicing the language outside the classroom thanks to the cultural activities organized throughout the year.